Telephone: +961 1 512 660-1 | Fax: +961 1 512 661 | Mobile: +961 3 667 679 | E-mail us at info@furnicom.net

TouchIT Board™ works in conjunction with your data projector and your computer to create a touch-based interactive whiteboard where you have full control of your PC from the Board. The TouchIT Board™ works just like a mouse allowing both left and right click functionality at the board. No longer do you have to be stuck behind your computer on a desk to teach a class, the TouchIT Board™ enables you to have full control at the board allowing you to really engage with your students.
​Available in, 78", 80" and 90 "!

Touch to control your computer, use your finger, no need for expensive special pens.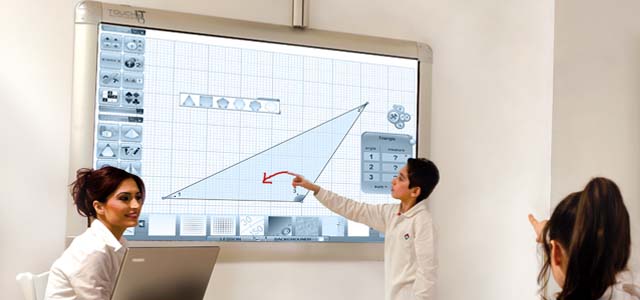 FEATURES:
1-TOUCH BASED
2-CAN BE USED AS A DRY ERASE MARKER WHITEBOARD​​
3-ENAMEL STEEL SURFACE
4-30 YEAR SURFACE GUARANTEE
5-LOW GLARE SCREEN​​​